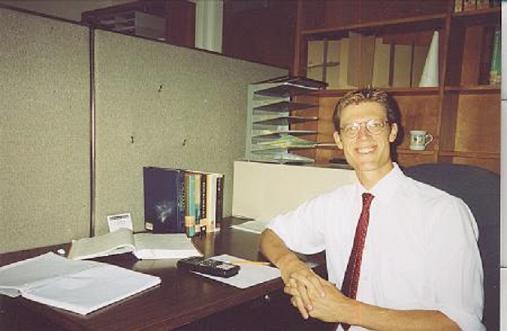 Hello and welcome to my page. Below you can view the subjects that I tutor. In addition to these subjects my specialty as a tutor is in helping students who learn dfferently. They may have been labeled as ADHD or have an IEP; I was likely in this category myself but was unlabeled. I remember the frustration of often not understanding directions or the teacher well. I was sometimes put down by teachers because I had trouble following their directions. I feel that with this type of student I can be of great service, and look forward to working with your student.


Highlights as a tutor:

Over a decade of experience for one on one and small group tutoring.
Marymount Math Faculty 2004-2007.
Patient and gentle demeanor, adapts to each student's learning style.
Ability to make difficult math and chemistry concepts easy to understand, so what would otherwise take 2 weeks can be mastered in 2 or 3 days.
Specializes in helping middle school and high school students with ADHD, those with IEP's, and auditory processing issues. From my own experiences I've learned to adapt to how each of my students learns and to teach accordingly, always with encouragement and positive feedback.


I'm available for in home tutor lessons in the Palos Verdes Peninsula / Rolling Hills and Redondo Beach and Torrance areas for the subjects of FTS, all algebra courses, pre-calculus and trigonometry, Chemistry, Spanish 1 & 2, and English from grade school through high school.

I knew that teaching and tutoring were good fields to go into shortly after being hired onto the Marymount College Math Faculty in 2004. I loved teaching students with learning challenges such as ADD and other auditory processing challenges. It was a great feeling to help a student when the book didn't make sense and the teacher was unable to get the concepts across. I adapt my teaching style to the individual needs of each student that I work with.

I live in South Torrance and tutor in the cities of Palos Verdes, Rolling Hills, Redondo Beach, and Manhattan Beach. I also tutor from the club house library at my residence for discounted rates.


A list of subjects follows here...
All K-12 and college levels of math.
AP Statistics
Chemistry regular.
K-8th all subjects, study skills and coaching.
SAT math
all algebra
trigonometry
pre-calc
finite math
business calculus
Spanish 1
Spanish 2
English for K-12 courses
Grammar, Essay writing, Vocabulary Enhancement.


For more info or to discuss if I would be a good match for your student please email or call any day during business hours.

Thank you.

phone: 310-720-0174; Email: Joey2276@aol.com