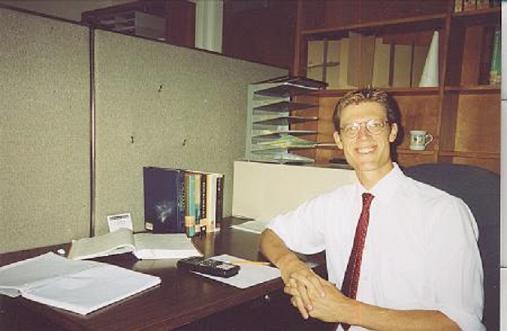 Email: Joey2276@aol.com.....Phone# 310-720-0174


*Why PV Tutor?*

Our instructors have mastered the difficult PV curriculums.
Subject mastery, explanation skills, experience, personality, our tutors are all well rounded, high quality instructors.
Pay the *tutor*, not a company. Instructors are paid directly, resulting in higher quality and lower costs.
Rates: Rates are $35 to $50 per hour for K-12 subjects and mainly depend on how advanced the subject is (Chemistry AP tutoring in Palos Verdes will be more than 4th grade math) and the credentials of the tutor. For SAT & ACT prep please see Victor's web page. Please email or call for exact rates on a tutor or subject.
No block of lessons required.


New: Stephanie is a great choice if you have a K-8th student who needs help with all subjects as well as for algebra 1 & 2 and English courses through 10th grade.

Our tutors either live in or near Palos Verdes and are adept at the curriculums of PV Peninsula & Palos Verdes High Schools, Ridgecrest, PV Intermediate, and the various grade schools. Each has amazing credentials and explanation skills. For more info on the instructors please click on the links listed to the left.

My name is Joseph Tillotson. I was on the math faculty at Marymount College from 2004 to 2007. I spent several hours per week in the tutoring center. One observation I made during this time was that the vast majority of tutors were not very effective at explaining their material. I learned this the hard way when I had to get through some tough trigonometry and had to go through several tutors before finding one that explained it in a way that made sense. The experience left a lasting impression. My top priority with this service is to compose the network of only the most gifted instructors.

In addition to the credentials of experience, education, and subject mastery, one trait I make sure each of the tutors in this network has in abundance is a great personality. Each of our tutors has a pleasant disposition, enthusiasm, and a great knack for making difficult concepts easy to understand.

Each instructor is independent and paid directly. You can interview a tutor on the phone to get a sense of his or her personality before trying an initial lesson.

The tutor you choose will come to your home or a convenient meeting place such as the public library to conduct the lessons. Our service provides the best instructors on the Peninsula. The explanation skills, mastery of their subjects, personality, and patience of each tutor is of the highest caliber.

Our focus is on general K-8th, (basic math, science, social studies, English, etc), advanced math and science courses, CPA exam prep, English, and SAT/ACT prep. Raymond is the math and science wizard, able to tutor through advanced calculus courses, with a great personality and a knack for explaining difficult concepts so they are easy to understand.

Helene tutors accounting and CPA exam prep. She is also a great Palos Verdes Spanish tutor; with knowledge of the PV school district's books. Samantha and Sasha tutor English, essay writing, and are also great for all subjects for K through 8th grade. Both have personalities that kids love, with plenty of enthusiasm, charisma, and patience.

Below are some descriptive links as well to help you narrow your search based on the subject.



Soleado Tutor, Ridgecrest Tutor, Chadwick Tutor Anne for grade and middle school general course help.

Algebra Tutor Palos Verdes Joseph for algebra 1, 2, honors, geometry, chemistry, Spanish 1 & 2, all English K-12.

Palos Verdes & Redondo Beach Kaplan and Princeton Review SAT prep with Victor One of the top SAT, ACT, and TOEFL experts in the country.

Algebra Geometry English K-8th general course help for Palos Verdes and Rolling Hils with Maereen

Calculus AP algebra honors precalculus tutoring PV Peninsula with Vivien.

CPA Test Prep, Intermediate Accounting, Financial and Managerial Accounting course help with Helene.

Biology Tutor Palos Verdes, English Tutor Palos Verdes, most K-12 subjects and advanced math, science, English, Spanish courses, Juliette

Spanish Tutor Palos Verdes English ESL in home tutoring lessons with Alida



For further info I can be reached between the hours of 10am and 7pm any day of the week.

Phone: 310-720-0174

Email: Joey2276@aol.com

Thank you.


Links.....
Northbrook Tutors, Northbrook Algebra Tutor

South Bay In-home Tutoring

Swim Lessons in the South Bay

Chinese Tutoring........This is a great tutoring resource in the south bay and Los Angeles areas which focuses on teaching Chinese in a one-to-one or small group environment.