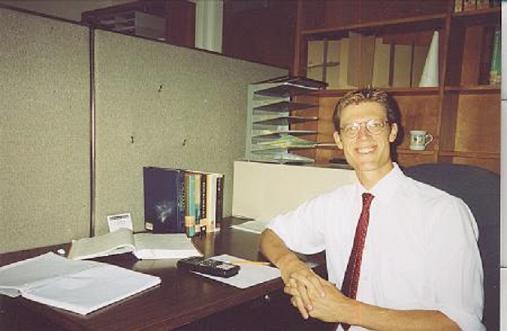 Phone Contact: 310-720-0174.
Why PV Tutor?


Results: Only those tutors who are great at what they do remain in the network.
Easy Access: No minimum number of lessons or contracts; we come to you.
100% guarantee you will get a tutor of the highest caliber.
We each make our own rates and are paid directly. We are a network, not a company.
Rates: Rates vary from $35 to $50 per hour; mainly determined by subject difficulty. For exact rates for an instructor please call or email. Rates are different for Joseph and Victor; please email or call for a quote.
Background Checks: Each tutor on this site has been background checked. For details on the screening of a particular tutor please email or call Joseph.


Hello and welcome to Palos Verdes Tutor, your source for in-home lessons for all K-12 subjects and test prep. In addition to mastery of their subjects and exceptional explanation skills, each tutor was chosen because of the unique personality traits she brings to each lesson. You can expect a tutor with plenty of patience, gentleness, positive energy, and an overall friendly demeanor.

As a network we cover virtually all of the subjects in the K-12 curriculum, including AP courses for math, chemistry, Spanish, History and more in the Palos Verdes and Torrance areas. Joseph and Melissa both tutor special needs and IEP students for math general course help in the Palos Verdes, Torrance, and Rolling Hills areas.

If your home is not an ideal location for tutoring we cam also meet at the library or any convenient meeting place. The profiles of each tutor are linked to the left. Due to our networking structure we pay no money for bookkeepers, office rent, executive salaries, etc. Only the best and brightest instructors are accepted into and kept in this network.

*NEW* Eba, Adam, and Evangeline are available for high level AP math and science courses. These tutors are not only gifted in calculus and chemistry, they each have a gentle and patient personality to match. They are also able to tutor the difficult Chadwick math and science courses in Palos Verdes. Just click on their names for detailed bios. Stephanie and Melissa are great tutors if you have a student in grades K-6th who need general course help or study skill improvement.

If your student has ADHD, an IEP, or has auditory processing issues Joseph is a specialist for these middle and high school students. Melissa is great for those with similar challenges but who are in the K-6th grade levels.

For info on any of the tutors just click the names to the left and you will be taken to his or her web page, where you'll find such info as her education, personalty traits, and experience.

My name is Joseph Tillotson. I was on the Marymount College Math Faculty from 2004 to 2007 and tutored several hours per week in the learning center during this time....either one on one or in small groups. I learned quite a bit about one on one and small group tutoring and especially enjoyed working with special needs students.

I often had trouble focusing on what teachers were trying to explain while I was in school and know how difficult it can be when a student's brain learns slightly different than others. Often when someone explains it well and in an encouraging way it can make a big difference.

**NEW**..."Should I take the SAT or ACT?" Victor is an SAT tutor in Redondo Beach. He will meet with your student and provide a diagnostic test specially designed with problems from both the SAT and ACT. It is no stretch to say he is one of the top SAT prep specialists in the country.


For more info you may email Joey2276@aol.com anytime or call 310-720-0174 any day of the week from 10am to 7pm with any inqueries.



Cities covered, subjects covered follow....
We now tutor Statistics AP in Torrance and Redondo Beach areas. Specific subjects and cities follow. All tutors will travel to the 4 main cities of Torrance, Redondo & Manhattan Beach, and the PV Peninsula. Sarah also tutors in cities near LMU such as Culver city and Playa Vista.



Math
Basic Math
Pre-Algebra
Algebra
Algebra 2
Geometry
Trigonometry
Pre-Calculus
Calculus




Science
Basic Science
Biology
Chemistry
Physics




English
Grammar
Reading Comprehension
Essay Writing
Term papers
all English courses from K-12




Other...
Homework Assistance
Study Skills
Organization
Spanish
French
SAT test prep
ACT test prep
CBEST Test prep
TOEFL Test Prep




Cities covered: We will come to your home to tutor math, science, chemistry, spanish, and many other subjects in the following cities.


Cities....
Palos Verdes
Torrance
Redondo Beach
Manhattan Beach
Los Angeles
South Bay
Hermosa Beach
El Segundo
Marina Del Rey
Long Beach
Gardena
Hollywood Riviera
Beverly Hills
Brentwood
Harbor City
Lomita
Carson
Playa Del Rey
West LA
Studio City